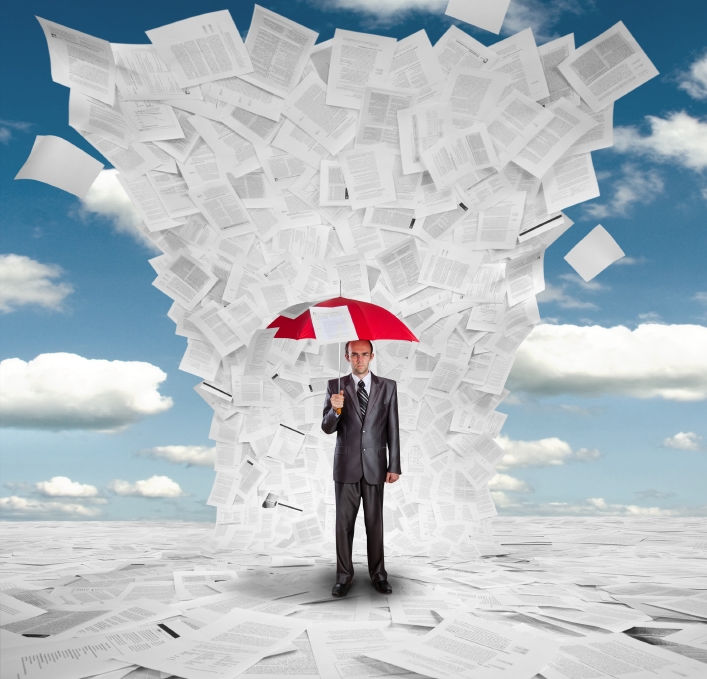 It doesn't matter if you are on the 1st or 10th floor in your building. If a pipe bursts your office can and will be flooded. It starts from where the pipe bursts (ex: 9th floor), then the water will come down like rain to all the floors below. We were working with a company that kept putting off going digital, and backing up their documents. Finally they called and were ready to go. Unfortunately the night before we were supposed to pick up the documents and start scanning them a pipe burst four floors above them. The disaster that occurred to the company was unbelievable.
When they came in they said it was literally raining in their offices, and there was 4 inches of water already on the floor. This pipe burst also affected all the offices below that one. Some companies were able to have a disaster company come in to clean up, and they were able to move on. The company we were dealing with had such massive loss, they had to close their doors. They were in business for over 20 years, but because they never had any document backup offsite they could not salvage business.
Don't let this happen to your company. If you have documents being stored in your building, and endless filing cabinets overflowing, you NEED to have a backup plan. Also with stricter regulations you may have to keep your documents for many years. Instead of having those old files piling up, get them scanned and put into an easy retrieval system. You can find the documents within seconds if needed, and if you are audited you never have to worry about not finding documents you need.