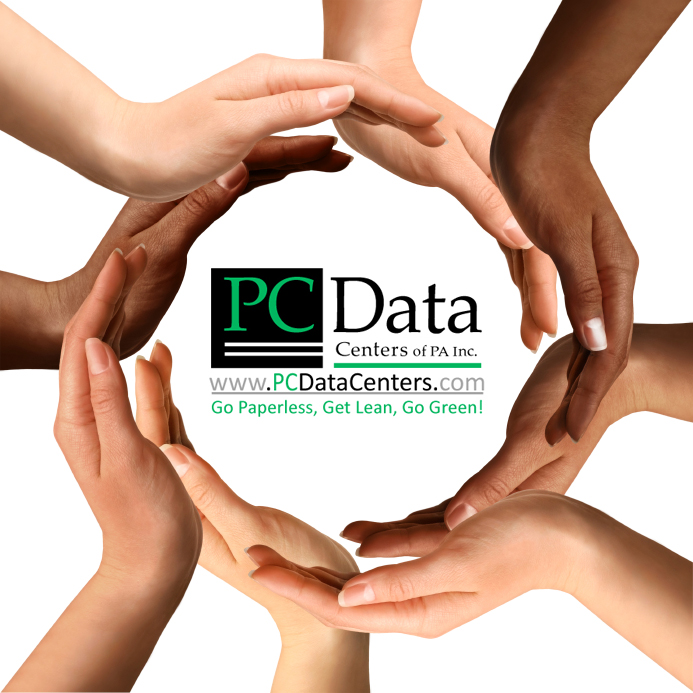 Dorothy Holtzer, President and CEO
Dorothy is the principal owner with over 20 years experience in the data capture industry. She fulfills the leadership role, directing all financial and legal activities including certification,contracting, Profit Sharing/401K plan administration, business development and relationships. Dorothy holds a Bachelor of Science Degree and a Master of Arts Degree from New York University. If you have questions about PC Data, our processes, our capabilities, or our commitment to serving you, let Dorothy know and she'll give you the answers you need.
How Dorothy makes every client a preferred client: "At PC Data, we treat every client like a preferred client. We reduce  your overhead by converting your paper documents to a digital format that works for you. We have open communication and remain committed to delivering excellent service, no matter what the size or scope of your project."
Lynn Stynes, Vice President
Lynn is an experienced senior level operations manager specializing in client services and contract completion. She has an extensive background in production management including programming support and oversees the quality and timeliness of all deliverables. Lynn ensures that your project remains on time and on task and will go above and beyond to ensure that you have the best experience. Have questions? Contact her and she'll be happy to give you more information on  how PC Data can serve you.
How Lynn makes every client a preferred client: "I'm always available and treat each client as if they were our only client."
Bill Kelleman, Vice President of Technology
Bill has over 25 years experience in information technology. He develops, leads, administers, and coordinates all phases of the PC Data Centers Information technology department, including systems design, programming, installation, and operation. In addition, Bill works closely with the President and Vice President in various tasks within the company to ensure that each client gets the best experience possible. If you have questions about PC Data's software, levels of data security, and commitment to data integrity, Bill is the go-to guy.
How Bill makes every client a preferred client: "I put all of our clients at ease by using my programming skills to build better solutions that can make their jobs easier. I'm always in communication with our clients to answer questions and go over any project specifics.
Irene Yorn, In-House Accountant
With more than 30 years of experience, Irene is responsible for all of PC Data Center's financial activities, including banking, payroll, accounts payable, accounts receivable, taxes, and the General Ledger. Irene has been with the company since 2008. Prior to that, she worked primarily in the construction industry in New Jersey. Irene holds a Bachelor of Arts Degree from Brooklyn College and an Accounting Degree from Brookdale College. If you have  billing questions about your account with us or want to discuss financial concerns, Irene can help you get the answers you need.
How Irene makes every client a preferred client: "I try to keep open communications with our clients on all financial matters dealing with all invoicing"
Lisa Passikoff, Production Supervisor
Lisa oversees all areas of incoming  projects and works closely to monitor each project at every step of the production process.  She also validates all outgoing work with verification and edit processes to ensure the highest standards of  quality. With more than 15 years of experience in the industry, Lisa uses her organization and project management skills to ensure that all company and project deadlines are met without sacrificing quality or integrity of work.
How Lisa makes every client a preferred client: "Good communication skills with clients are important to  get the job done to exact specifications. I make sure that client rule changes go smoothly to ensure the best quality work."
Lisa Michaels, Scanning/Clerical Supervisor
With 18 years of experience working in the Scanning department, Lisa is responsible for all incoming jobs logged and scanned. She ensures each project goes through our production system smoothly and in a timely fashion. She also works closely with our Production Supervisor to monitor and meet company deadlines on client projects.
How Lisa makes every client a preferred client: "I make sure that each project is completed accurately and efficiently. I'm detailed and work hard to ensure that your experience with us is a great one."